THE Home is situated 10 miles southwest of Delaware, with which it is connected by good pikes and a telephone line, which gives ready communication with a large number of towns, including the city of Columbus.
The Home is easily accessible to the city of Delaware at all seasons of the year on account of the excellent pikes referred to. It is six miles from Powell and four and one-half miles from Hyatts, on the Hocking Valley Railroad, and eight miles from Arnold, on the Toledo division of the Ohio Central lines, the two later stations being connected with the Home by telephone.
FARM.
The farm consists of 189 acres, on the west bank of the Scioto river. It is beautifully situated in an unusually healthy location, with but little sickness at any season of the year. The grounds around the buildings are adorned with shade trees, a large portion being of the original growth. The celebrated White Sulphur springs furnish as abundant supply of excellent water, which is now used for domestic purposes. The water flows constantly from a vein more than 100 feet below the marble basin from which it overflows.
BUILDINGS.
The buildings, consist of (1) the Administration or central building, in which reside the superintendent and family, the clerk, storekeeper, superintendent of the schools and a housekeeper; (2) eight cottages; (3) school building, and (4) a hospital.
The latter is a valuable acquisition to the institution, furnishing commodious quarters for all hospital purposes and complete isolation for inmates affected with contagious diseases. In each cottage there reside from 40 to 50 girls, with an assistant matron, teacher and housekeeper.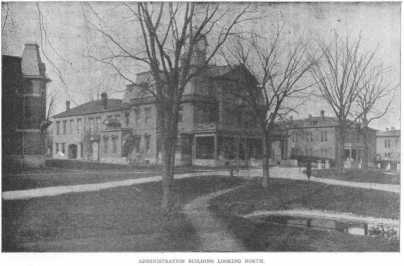 (Click on photo for enlarged version.)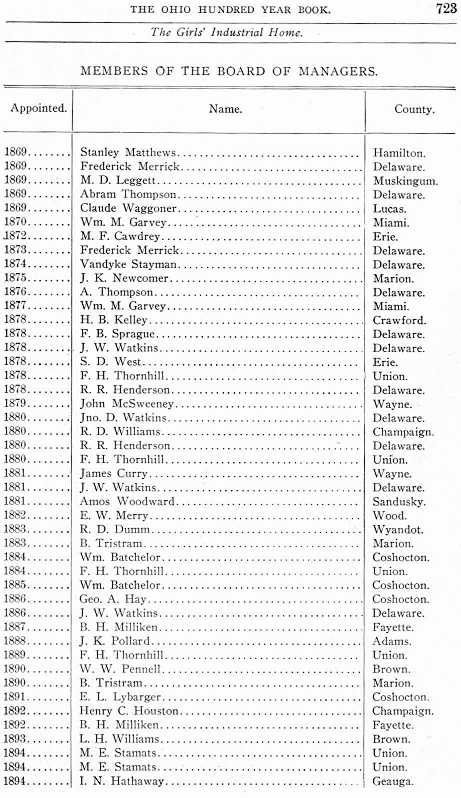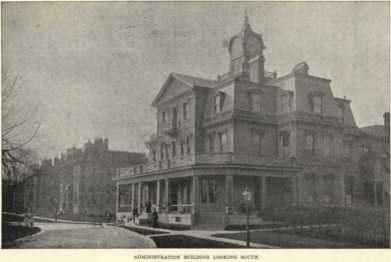 Click on photo for enlarged version.)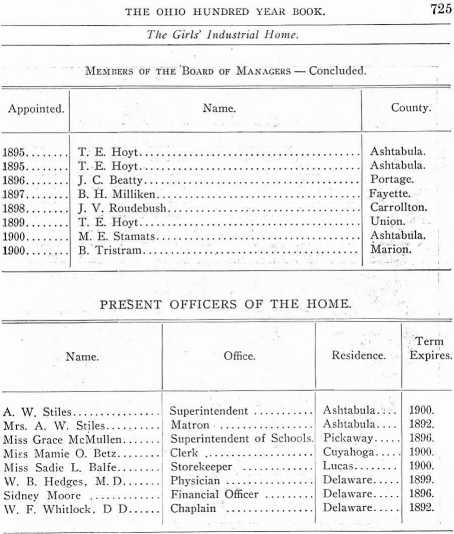 ---