Copyright © 2005-2017
Ohio American Local Hisotry Network
No copyright is claimed on non-original or licensed material.
Return to Early Institutions
Go to Main Page
THE INSTITUTEION FOR DEAF MUTES.
THE Ohio Institution for the Education of the Deaf and Dumb is located at Columbus, Ohio. The first legislation for founding this Institution was had in 1827. In 1829 the school was opened in rented property on the corner of Broad and High streets with one pupil. In 1834 the first building on the present site was dedicated and the school transferred to it. From 1862 to 1867 the large and commodious building now occupied was erected and was intended to accommodate three hundred and fifty deaf children, besides officers, teachers and employes. In 1898 and '99 the capacity was increased by the erection of the school building one of the finest in the world. The total amount of money expended for grounds and buildings is approximately $450,000. Three thousand and eighty-one deaf children have been pupils in this school. The attendance is something over five hundred and is increasing each year. Forty-one teachers are engaged and seventy officers and employes. The annual appropriations for maintenance are approximately $100,000.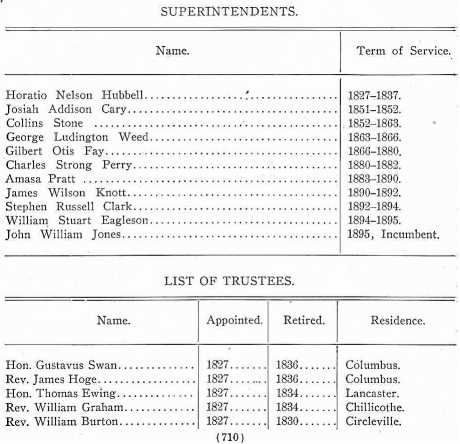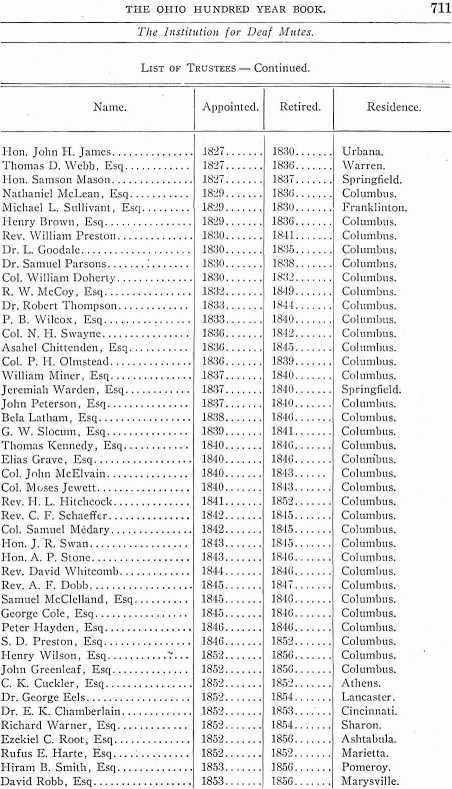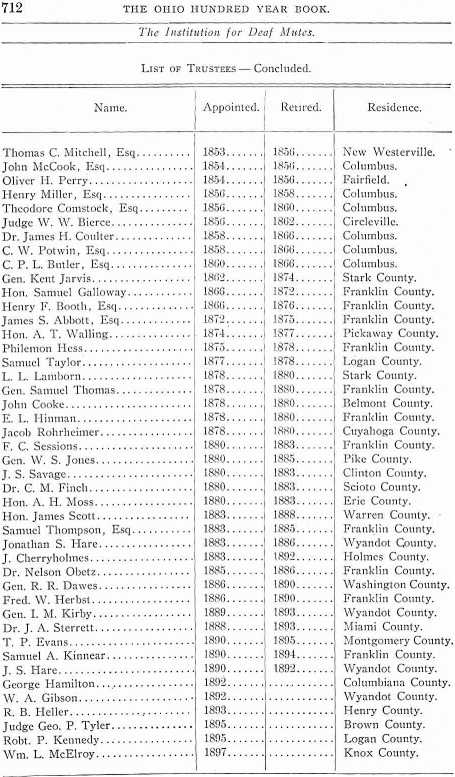 ---
Return to Early Institutions
Go to Main Page