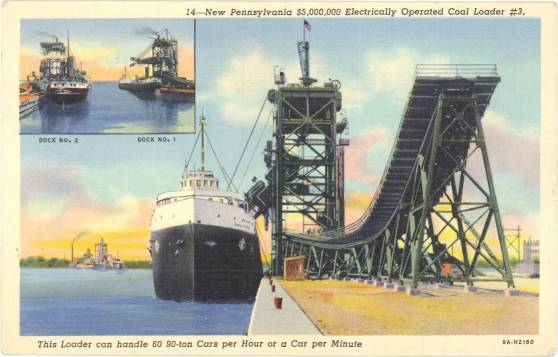 PENNSYLVANIA COAL DOCKS, SANDUSKY, OHIO.
The new #3 electrically operated coal loader is located on the north end of a new
pier extending 4, 500 feet into Sandusky Bay. Completed and put into operation in
August, 1939, Coal dumpers on docks #1 and #2 which have been in operation for
a number of years are steam operated. Sandusky is second on the Great Lakes in
volume of coal shipped. 39,000,000 tons of coal shipped on an average per season
from this port.