Hiram Reed Family
Contributor: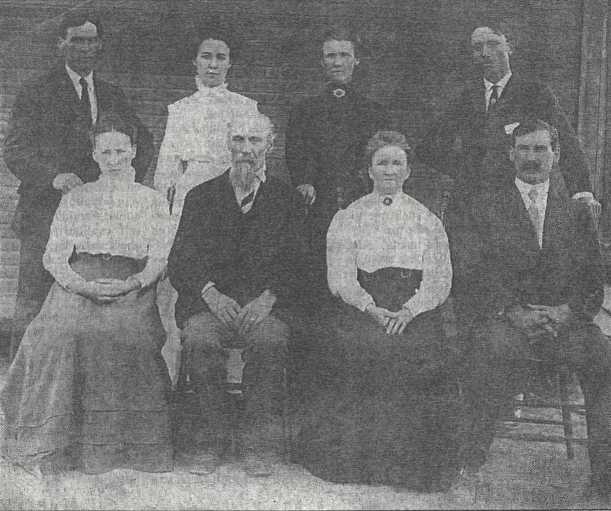 Standing (left - right): Oscar Reed, Stena Reed, Viola Reed, Ira "Elmer" Reed
Seated (l - r): Mary J. Reed, Hiram Reed, Sarah (Brown) Reed, John "Pearl" Reed
Hiram Reed was the sixth child of Thomas and Jane (Robinson) Reed, born April 2, 1844, one of two of their children who remained in Union County his whole life. He married July 3, 1870, to Sarah Brown (born in 1852). They were married forty-four years, until her death on October 27, 1914. Sarah was buried at Mitchell/Robinson Cemetery in rural Darby Township and Hiram, who died February 21, 1929 is buried alongside her. They had four sons and two daughters all pictured above.
---
Contributed for use by the OHIO ALHN. These electronic photographs may NOT be reproduced in any format for profit or presentation by other organizations or persons. Persons or organizations desiring to use this material, must obtain the written consent of the contributor, or the legal representative of the contributor, and contact the listed webmaster with proof of this consent. The submitter has given permission to the OHIO ALHN to store the file permanently for free access.
---
Return to Union County Index
Return to Ohio ALHN Photo Album