Monument - First Church in Logan County - 2010

Owner/Contributor:
Shirley Penhorwood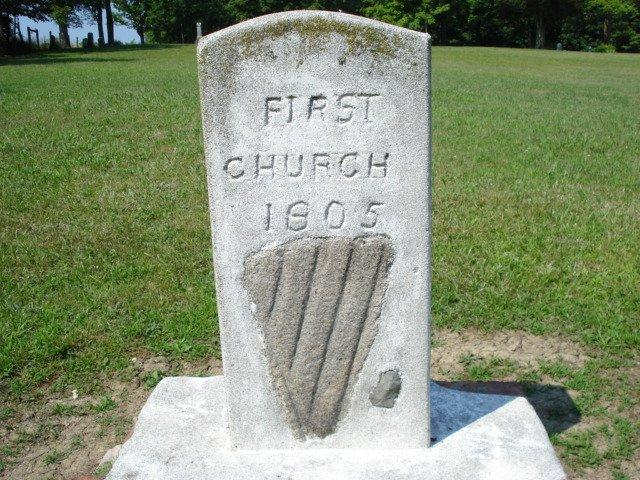 The location of the First Church 1805 monument seems to have changed to a place of honor nearer the road, as shown in this photo, taken in 2010 by Shirley Penhorwood. It now stands near several gravestones placed in honor of veterans of our country's early wars. The main portion of the Darby Creek Cemetery (also known as Curl Cemetery) is located at the top of the hill behind the monument. In 1947 the Logan County Historical Society erected a historical marker commemorating the site.
The stone and DAR plaque honoring the two veterans of the Revolutionary War has been moved to Garwood Cemetery in neighboring Zane Township.
---
Contributed for use by the OHIO ALHN. These electronic photographs may NOT be reproduced in any format for profit or presentation by other organizations or persons. Persons or organizations desiring to use this material, must obtain the written consent of the contributor, or the legal representative of the contributor, and contact the listed webmaster with proof of this consent. The submitter has given permission to the OHIO ALHN to store the file permanently for free access.
---
Return to Logan County Index
Return to Ohio ALHN Photo Album