Owner/Contributor:


Utica High School
Class of 1925
by Mueller Studio, Newark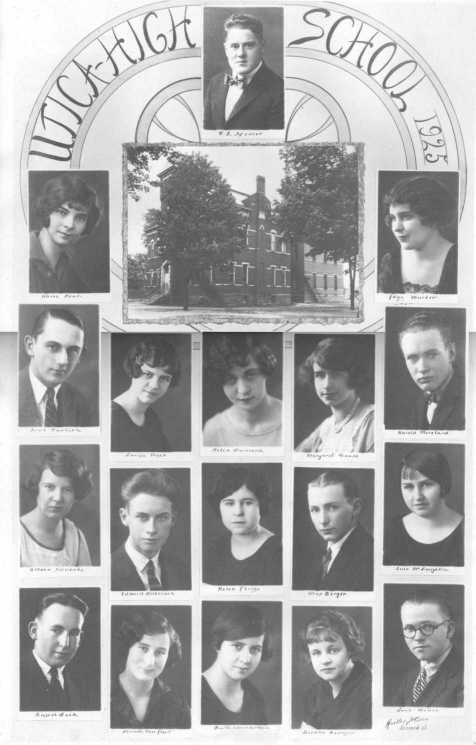 Click here for full size version. (114KB)
Click on each name to view that person's individual photo (slightly enlarged):

Top: H. J. Spencer (H. I. Spencer?)
2nd row (all shown left to right): Waive Hoan (?), Utica High School, Fay Marlow
3rd row: Paul Carlisle, Louise Meek, Helen Barncord, Margaret Conard, Harold Moreland
4th row: Allean Schwenke, Edward Richcreek, Helen Ferris, Max Berger, Inez McLaughlin
5th row: Russel Lock, Blanche Van Fleet, Ruth Chamberlin, Ruth Kerrigan, Paul Wince

NOTE: If you are related to any of the people listed here, and/or if you have any additional information to share about them, please, contact Leona at the E-mail address above. I will be happy to post any information, additional photos, etc.
---
Contributed for use by the OHIO ALHN. These electronic photographs may NOT be reproduced in any format for profit or presentation by other organizations or persons. Persons or organizations desiring to use this material, must obtain the written consent of the contributor, or the legal representative of the contributor, and contact the listed webmaster with proof of this consent. The submitter has given permission to the OHIO ALHN to store the file permanently for free access.
---
Return to County Index
Return to Ohio ALHN Photo Album