Owner/Contributor:

Ruby Smyers Bush
rbushlpn@yahoo.com

The EBERT Family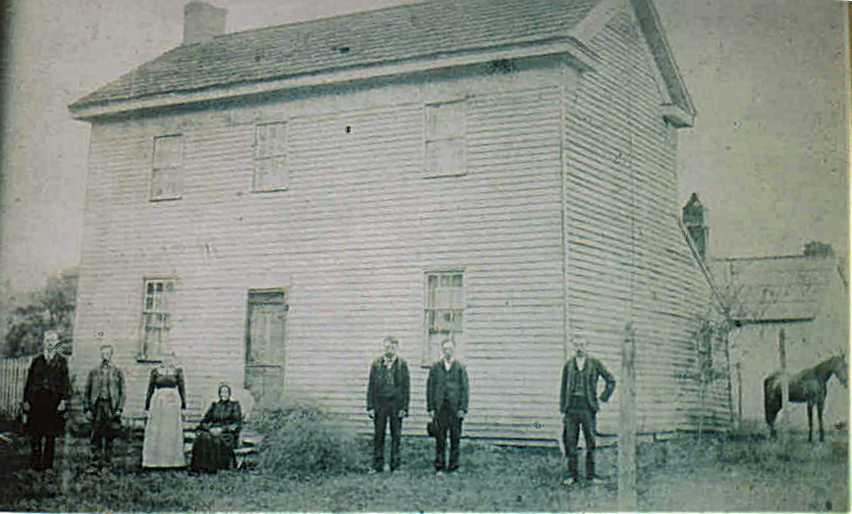 Starting from the left: Samuel Ebert, Doctor Franklin Ebert (Doctor is his real given name. They named him after the doctor who delivered him.), Susannah Ebert (Doctor's wife), Paulina Collins Ebert (my great-great-grandmother), Lewis Ebert, Isaac Newton Ebert (my great-grandfather), and Ruben Ebert. The gentlemen in the picture with Isaac are his brothers. Paulina was his mother. The house was built by John Ebert about 1820 and is still standing and has been restored by a g-g-g-granddaughter.
---
Contributed for use by the OHIO ALHN. These electronic photographs may NOT be reproduced in any format for profit or presentation by other organizations or persons. Persons or organizations desiring to use this material, must obtain the written consent of the contributor, or the legal representative of the contributor, and contact the listed webmaster with proof of this consent. The submitter has given permission to the OHIO ALHN to store the file permanently for free access.
---
Return to Hocking County Index
Return to Ohio ALHN Photo Album
This page was last updated on .