FRONT (Top): THE WEST HIGH SCHOOL
(Bottom) AND SUNKEN GARDENS, DENVER, COLO. Ca. 1915 - 1935)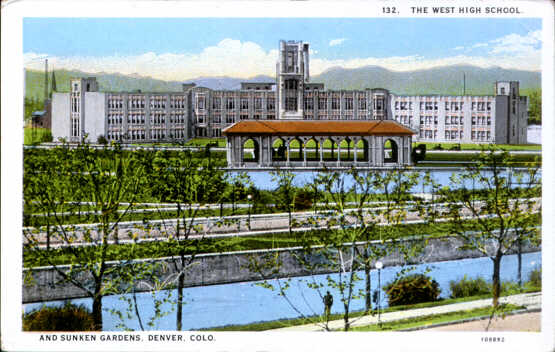 BACK: The West High School, one of the finest of
Denver's new school buildings, is particularly
distinguished by its wonderful setting beside
Cherry Creek. The exquisite Sunken Gardens
with its Pool and quaint Moorish Pavilion form
the school's foreground and the great chain of
snow capped Rockies its background.