1926. Manual Training High School, Denver, Colo.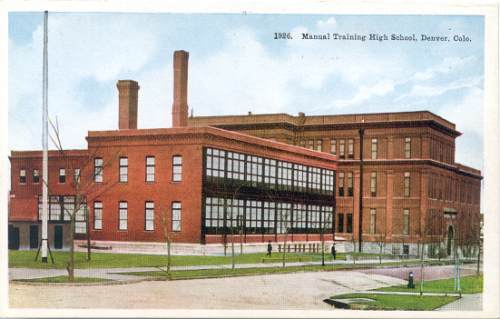 MANUAL TRAINING HIGH SCHOOL

Every educational advantage possible is avail-
able for the children and youth of Denver. The
public school system has an exceptional high
standard and is not excelled in any city in the
United States. Denver has 65 grade schools,
four high schools, one manual training high
school, one manual training technical high school
and one school of trades.