FRONT: MT. EVANS AND SNOWY RANGE FROM INSPIRATION POINT (ca. 1915 - 1930)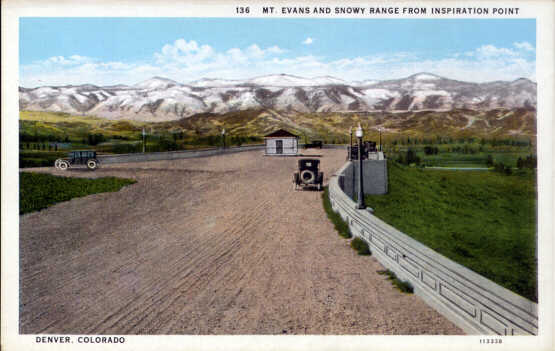 BACK: INSPIRATION POINT AND SNOWY RANGE
IN DISTANCE, DENVER, COLO.
Inspiration Point is one of the finest view points
of Denver. A fine auto road leads to its crest
which offers a wonderful view of over 200 miles of
snowy peaks and mountains as well as the green
and winding Clear Creek Valley. Arrow signs
direct the gaze to all the famous peaks.