Caption:
Compliments of THE DANIELS & FISHER STORES CO.,
Owners of the biggest American Flag in the world.
Length 115 ft.; Width 55 ft.; Weight 450 lbs.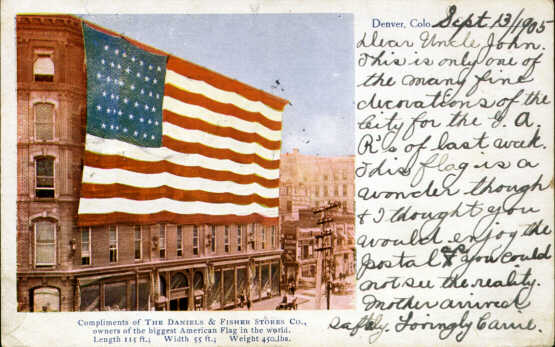 Message:
Denver, Colo. Sept 13/1903
Dear Uncle John. This is only one of the many fine
decorations of the City for the G. A. R's of last week.
This flag is a wonder though & I thought you would
enjoy the postal as you could not see the reality.
Mother arrived safely. Lovingly Carrie.