FRONT: UNIVERSITY OF COLORADO CAMPUS, BOULDER, COLORADO. (ca. 1930 - 1945)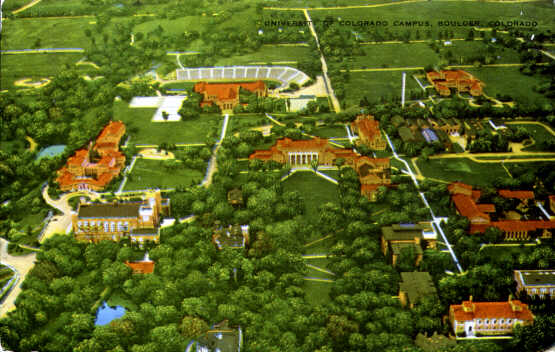 BACK: The U. of C. campus is located in a beautiful
setting at the foot of the mountains. Boulder
is the only city in America, if not in the world,
that owns a living glacier from which is obtained
its water supply. It is a little over 30 miles
northwest of Denver and about the same distance
from Rocky Mountain National Park.