Caption on front:
MOUNTED COWBOY, CITY PARK
Message:
Dear Effie
Hope you are well, and looking out for
the safe Mama and the nanny [?]
Papa is having a good time
As ever your loving Papa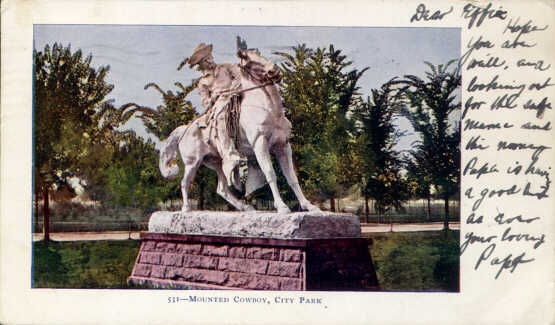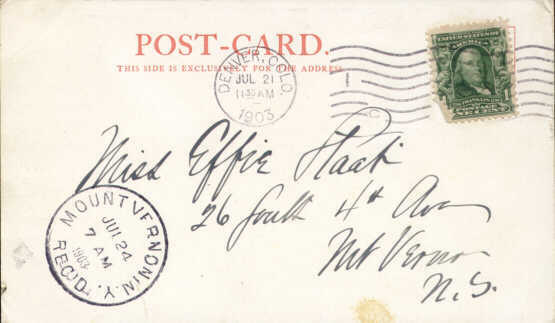 Postmark 1.:
DENVER, COLO JUL 21 11:30 AM 1903
Postmark 2:
MOUNT VERNON, N. Y. JUL 24 7 AM 1903 RECE'D
Sent to:
Miss effie Staat
26 South 4th Ave
Mt. Vernon N.Y.