FRONT RIGHT CORNER: THE COSMOPOLITAN HOTEL
DENVER, COLO. (ca. late 30s - early 40s)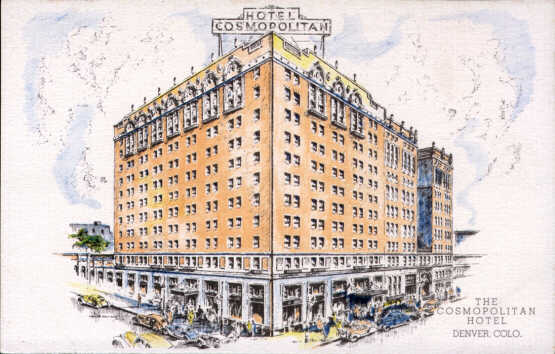 BACK: "Host of the West"
COSMOPOLITAN HOTEL
Denver, Colorado
Denver's newest and largest hotel. 460 rooms with
bath and circulating ice water. Headquarters for Color-
ful Colorado and the world famous Rocky Mountain
National Parks. Home of the Silver Glade.