Captions:
bottom--BUCKHORN PIONEER LODGE (Denver) MAIN DINING ROOM
Left side--MOST POPULAR PLACE IN DENVER TO DINE
right side--FAMOUS FOR FINE STEAK DINNERS AND DRINKS [ca. late 1940s]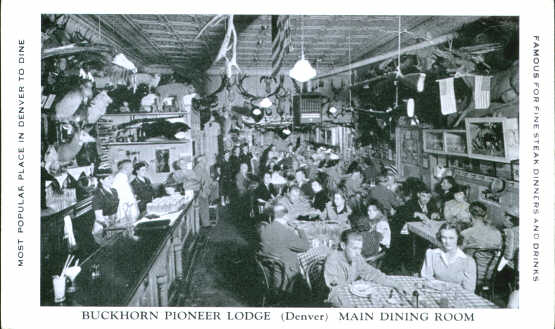 Caption on back:
The Buckhorn - 1002 Osage - Denver
KEYSTONE 9040
The most outstanding place of its kind in
the world. Trophies gathered over a half
century by Mr. H. H. Zietz, Manager.
Buffalo Bill's only living Scout. A place
where real friends menat, and where real
friends ae made.