Caption on front:
Union Station, Denver, Colorado
[ca. 1920-1930]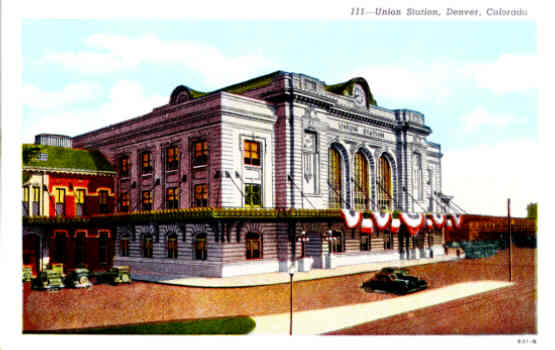 Caption on back:
NEW UNION DEPOT, DENVER, COLO.
The Union Station is located at the foot of 17th
Street and serves six large railroad systems. It
is one of the most convenient stations to be found
and handles an immense passenger traffic.