Caption on front:
Airplane View, Denver Union Stock Yards [Exact time period unknown; probably 1920s.]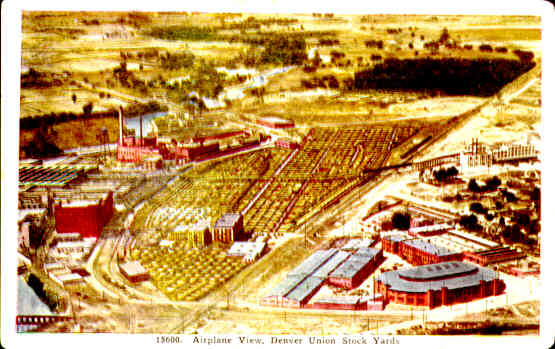 Caption on back:
DENVER UNION STOCK YARDS
Denver is the Live Stock market of the West.
The yards and equipment alone represent an in-
vestment of more than $14,000,000. There are
over 2, 500 employes in the packing plants with
a yearly payroll of nearly $3,000,000.