[ca. 1915 -1930]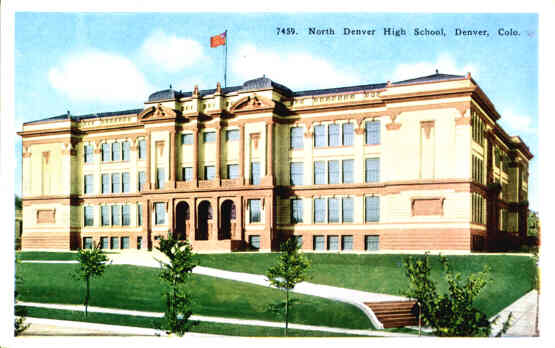 Caption on back:
NORTH DENVER HIGH SCHOOL
Denver's school buildings and school system
are the pride and boast of her people. Every
educational advantage possible is available for
the children and youth of Denver. The North
Denver High School, recently constructed, is one
of the finest of its kind in the United States.