Caption on front:
CHURCH OF THE HOLY GHOST
CALIFORNIA AT 19TH
DENVER, COLORADO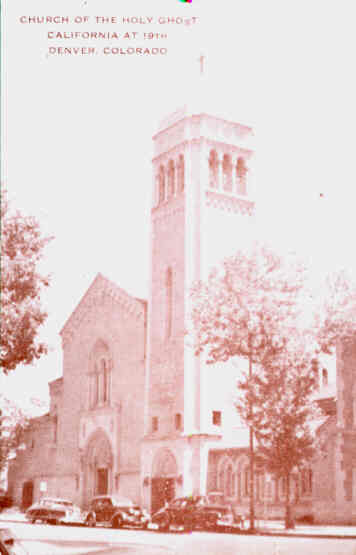 Caption on back:
The Church of the Holy Shost, one of
Denver's newest and most beautiful Catholic
Churches is located in the heart of Down-
town Denver. The Church of daily Exposition
of the Blessed Sacrament was completed in
1943.
NOTE: There is a penciled date on the card, 8-11-1951.