Caption on front:
Dedication of Elks Club, New Building, Denver, Colo.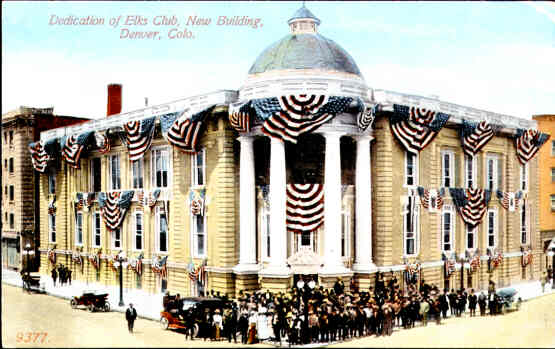 Caption on back:
Elks' Club. This magnificent new home
of the order of B. P. O. E. was com-
pleted in 1912, and is one of the most
pretentious buildings of its kind belonging
to the order in this part of the country.
The Elks are a very strong organization
in Denver and throughout Colorado.
Their headquarters occupy some of the
prettiest buildings to be seen in the cities
and towns of the State.
Denver, the City of Opportunities,
Ask its Chamber of Commerce.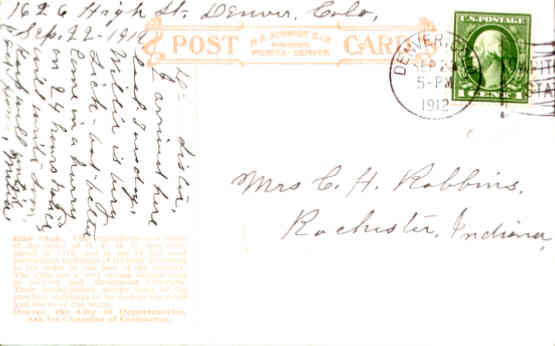 Postmark:
DENVER, COLO., SEP 23, 5-PM, 1912
Addressed to:
Mrs. C. H. Robbins
Rochester, Indiana
Message:
1626 High St. Denver, Colo.
Sep. 22-1912
Dear Sister, I arrived here last Tuesday.
Willie is very sick-but better. Came in
a hurry on 24 hours notice, will write soon,
Keep well until I get Home, Mitia