On front: East Side High School, Denver, Colo. [ca. 1930]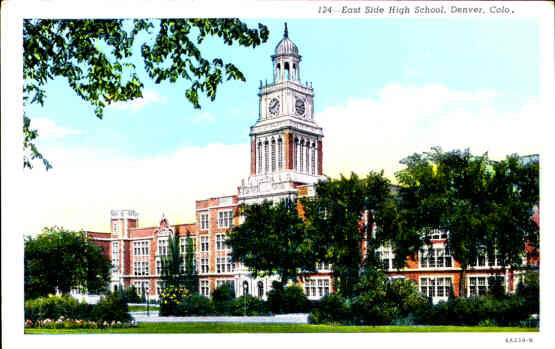 On back:
The East Denver High School is a most im-
pressive building of the Denver Public School
System. It is beautifully located facing the
Esplanade to City park just within the Sul-
livan Gateway and offers a splendid view
either across the Esplanade, thru the Sullivan
Gateway, or from the City Park end of the
Esplanade.