CAPTION - FRONT:
SIXTEENTH STREET LOOKING TOWARD STATE CAPITOL, DENVER COLORADO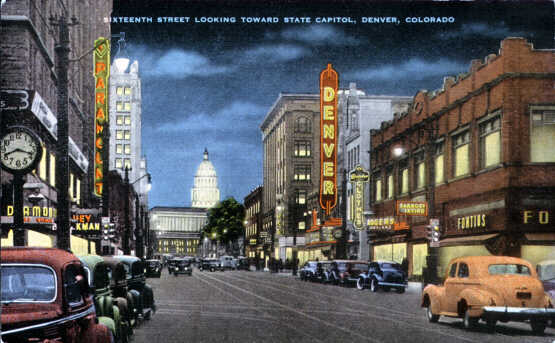 CAPTION - BACK:
Known as the "Mile Hign City" Denver looks
up at every side toward mountains ranging from
7500 to 14,225 feet in altitude. Here in Colo-
rado are 325 peaks above the 10,00 feet mark.
Pikes Peak is 14, 109 feet tall, but at least 25
other peaks are still taller. This is truly
the "Land of Giants."