CAPTION - FRONT:
Fifteenth Street from Arapahoe, Denver, Colo. [ca. 1907-1915]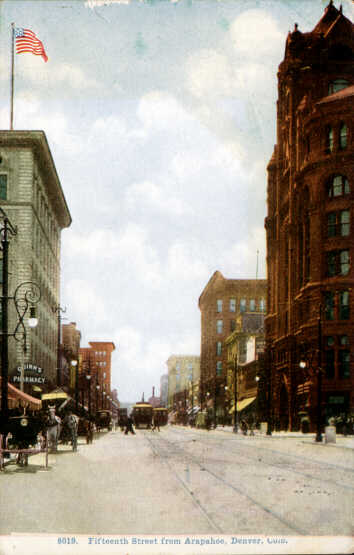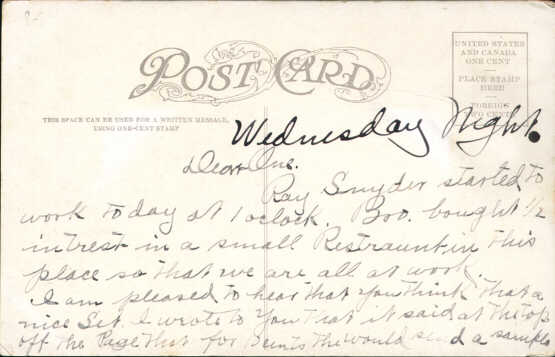 Never mailed.
Message:
Wednesday Night.
Dear One.
Ray Snyder started to work today at 1 o'clock. Boo bought 1/2
interest in a small Restraunt in this place sot that we are all at work.
I am pleased to hear that you think that a nice Set. I wrot to you
that it said at the top off [sic.]the page that for 10 cents the[y]
send a sample.